Scenturie is an award-winning New Zealand natural skincare brand committed to making quality natural skincare products that are good for your skin and good for the planet. Our philosophy is simple and based on respect: Respect for Ourselves, Respect for Others, Respect for Nature, and Respect for our Planet… the things that really matter.
All Scenturie products are hand-crafted in small batches in New Zealand using 100% pure, sustainable, plant-derived ingredients that are sourced from approved local suppliers. We avoid synthetic chemicals, and known irritants such as parabens, sulfates, glycols, silicones, mineral oils, phenoxyethanol, and phthalates. Our natural skincare products are thoroughly researched and tested on ourselves, family, and friends (we never test on animals), so that the products we deliver to you are safe and effective.
We choose NOT to use synthetic fragrances because they are made primarily with petroleum by-products. We welcome you to experience instead the pure natural fragrance of unrefined plant oils and essential oils, the way nature intended them to smell.  
What we are passionate about…
SHARING KNOWLEDGE 
Scenturie was born out of a deep concern over the amount of harmful chemicals that are present in so many skincare products today. There is good quality research showing how many of the chemicals commonly used in skincare products and cosmetics are harmful to our health, to nature, and the planet. Despite this research, many skincare companies still use these harmful ingredients in their products.
Sharing knowledge and being transparent about the ingredients in our products is of utmost importance to us as we believe everybody deserves to feel informed and empowered to make the best choices for their bodies and the environment. We strongly encourage everyone to read skincare labels and understand what you are putting on your skin. We share up-to-date knowledge on all of the ingredients used in our skincare products and why we use them. We also share what ingredients we choose not to use in our skincare products and why. You can read more about this in our latest blog on "Why Natural Skincare is Best" here.

100% VEGAN & CRUELTY-FREE
Scenturie products are 100% Vegan. This means we use NO animal products or animal by-products whatsoever in our products  i.e. no honey, no beeswax, no milk, no silk. 
Scenturie is a proud supporter of NZAVS, a wonderful non-profit organisation, whose aim is to end animal experimentation and the harmful use of animals for research, testing, and teaching in Aotearoa.
Although testing cosmetics on animals is now prohibited in New Zealand, cosmetics tested on animals can still be imported from overseas. You might be shocked to learn that some of the biggest and most well-known skincare and cosmetic brands currently pay for deadly animal testing in China, where cruel, archaic, and painful experiments on animals are required for cosmetics to be imported and sold there. 
Scenturie NEVER tests on animals, we LOVE animals. We will never sell our products to a country that requires animal testing. We encourage everyone to learn more about this and support brands that are cruelty-free.
SUPPORTING PALM OIL-FREE
The unsustainable production of palm oil continues to cause mass deforestation and devastation to human life, wildlife, the environment, and ultimately our planet. It is a complicated and far-reaching issue that deserves everyone's immediate attention. 
Many believe, including us, that the best option to support the sustainable production of palm oil is to AVOID purchasing beauty products (or any products) containing palm oil, or non-RSPO certified palm oil derivatives, wherever possible until sustainable palm oil can be absolutely guaranteed. You can read more about this here in our blog: Palm Oil: The Ugly Truth.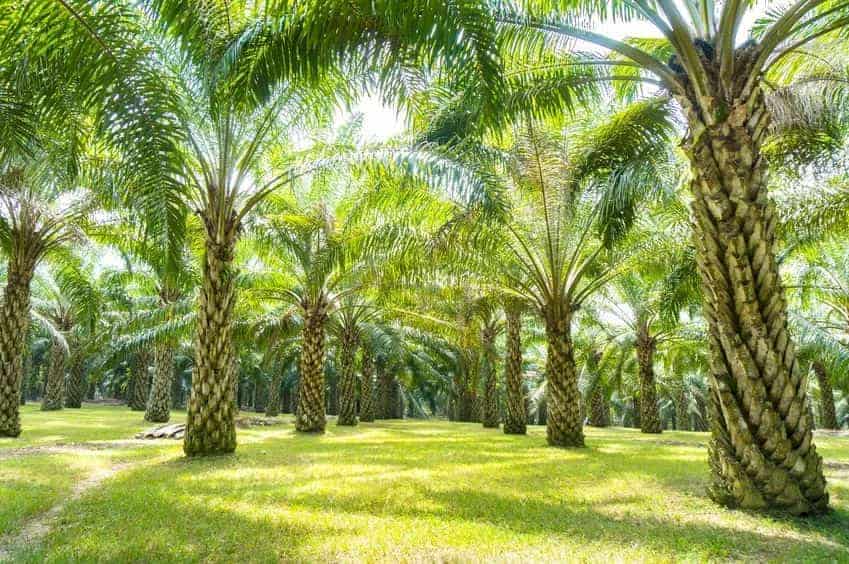 TAKING CARE OF OUR PLANET
We are passionate about taking great care of and preserving our amazing planet Earth and we encourage you to do the same. We are doing our best to minimise our plastic use and help rid our planet of plastic. We have recently moved to aluminium lids for our Nourishing Natural Day Cream, Ultra-Rich Natural Night Cream, and Espresso Facial Scrub. Apart from the pump and dropper mechanisms on some of our skincare products, all our packaging is plastic-free, re-usable, recyclable, and/or compostable, and we are constantly looking at ways we can improve. You can read more about sustainable living in our blog: Sustainable Living – What on EARTH does it all mean and why does it matter?
As part of Scenturie's ongoing commitment to sustainable skincare packaging and reducing waste we have recently introduced our Returnable Product Packaging Service. You can read more about this HERE.
Good for your Conscience, & Good for our Planet.
I love the Scenturie skin care range! I started getting red patches on my cheeks and nothing took them away. After just a few days of using this range, the red patches started fading and now they are just about gone. The night cream smells amazing and my skin always feels like I've just had a facial. I love that the products are also eco-friendly. It's very easy to buy online, always arrives on time, and is beautifully packaged.
I want to say I am so grateful to how found Scenturie. I am a woman in my mid 50s. I had a bad accident a year ago and have been on heavy medications since. My skin wasn't in the best shape before my accident, but after my accident it became so dry, looked dull, lifeless and nothing worked. Since using Scenturie my skin has come to life, making me look years younger than I am. I have had some lovely comments on my skin. The skin care range smell's heavenly, isn't greasy and a little of the product goes a long way. I highly recommend that any age try this skin care range. All I can say Thank You Scenturie.
Being a Kiwi woman in my 40s, my skin has seen a lot of sun over the years and I had been searching for 100% NZ natural skincare products that could improve the condition of my skin. Within a few weeks of using the Scenturie skincare range I could see and feel the changes to my skin – it looks and feels much more hydrated, smooth and nourished. The products all absorb beautifully without leaving a greasy residue and the citrus scent is perfectly subtle. I am thrilled to have finally found a skincare range which is 100% natural and makes my skin look and feel so much better!
As I have aged, my skin has changed and become drier. Wrinkles increasing & skin looking dull & lifeless. Since using Scenturie Skin Care, my skin feels like it has come to life again & my wrinkles have significantly lessened. I love how wonderfully considered this product is. Each ingredient chosen for its health, healing & regenerative properties & in quantities sufficient for me to see a significant improvement in my skin health. Scenturie ticks all the boxes for me of being natural (but with a science behind it), cruelty free, eco friendly & sustainable.
I have been using Scenturie products in particular the night cream and revitalizing face oil for more than 6 months. I use them together and I wake up with lovely soft and hydrated skin. I also love what Scenturie stands for, its natural ingredients and focus on being environmentally friendly.
I have been using Scenturie products for a few months and wouldn't use anything else now. I especially love the face oil and put it on for rehydration any time of the day to refresh my face and in the evening before bed. The cleanser is beautiful, the toner has a heavenly natural scent and the creams are such good quality you don't need much of them. I totally recommend Scenturie's magical products.
I have been enjoying Scenturie's soaps for the best part of a year now. What I love about them is – well everything! They look amazing! They smell good enough to eat, and they are silky smooth to use. A wonderful combination and I highly recommend you try them all to find your own favourite.
I have been using Scenturie's natural skincare range for a while now. My skin was very dry and dull partly due to sun damage. Since using Scenturie products my skin feels so much better. I have less pigmentation and the dryness has improved. It is great under makeup and I am using less foundation now. I love how it is made with natural products and it is a great price. I would definitely recommend it to anyone.
The Scenturie skincare range is simply beautiful and smells divine. I have dry, sensitive skin and have found the products have done wonders for my skin. The night cream is especially luxurious and I wake every morning to fresh dewy skin ready to start the day. It is really nice knowing I am using a completely natural product on my skin with no hidden chemicals.
The Scenturie Skin Care range has transformed my skin! I noticed a change after only a few days of using the products and my beauty therapist recently commented on how hydrated my skin is looking. Thank you for developing this amazing skin care range which has not only improved how my skin looks and feels but is kind to the environment and looks great on display too!
I love the Scenturie Day Cream. At first I thought this may be a little rich for my skin but not at all, I love how it absorbs into my skin and leaves my face feeling so moisturised throughout the whole day. You only need a tiny amount as well which means my jar it going to last. Smells beautiful and doesn't leave my skin feeling oily. Also love all the natural ingredients and have been looking for a great NZ made face cream for some time so happy to find this one.
I love Scenturie's Night Cream! It feels so nourishing on my skin, and smells good too. Also love the fact that there are no hidden nasties in it, it is planet friendly, and locally made! Well done Scenturie.
I love Scenturie's night cream! It feels luxurious on the skin without being too heavy. Great to be supporting a small NZ business too – win win!!