Scenturie is an award-winning New Zealand natural skincare brand with an honest commitment to making the highest quality natural skin care products that live up to what we promise and that do no harm. Our products are made in small batches in New Zealand from premium local and international ingredients that are plant-derived, vegan, cruelty-free, eco-friendly, sustainable, and used in quantities to be effective. We avoid synthetic chemicals and known irritants. Our goal is to provide our valued customers with an effective affordable natural skin care brand they love and can trust.
 Our philosophy at Scenturie is simple and based on respect. Respect for ourselves, respect for others, respect for nature, and respect for our planet.
Scenturie is a natural skincare brand with a difference. Our premium products are made in Aotearoa / New Zealand using the best of local and international sustainably grown ingredients. Every ingredient has been chosen for its superior ability to hydrate, nourish, repair, and protect skin. Our carefully selected botanical oils and concentrated extracts are rich in powerful antioxidants and nutrients which help to nourish and protect the skin, stimulate cellular regeneration, and slow the breakdown of collagen and ageing. Our skin care range has no synthetic chemicals or known irritants and can be used on all skin types.
Natural Soaps

Our beautiful range of luxury 100% natural soaps are hand-crafted in small batches in New Zealand using only sustainable natural plant oils, carefully blended essential oils, purified clays, and natural colourants.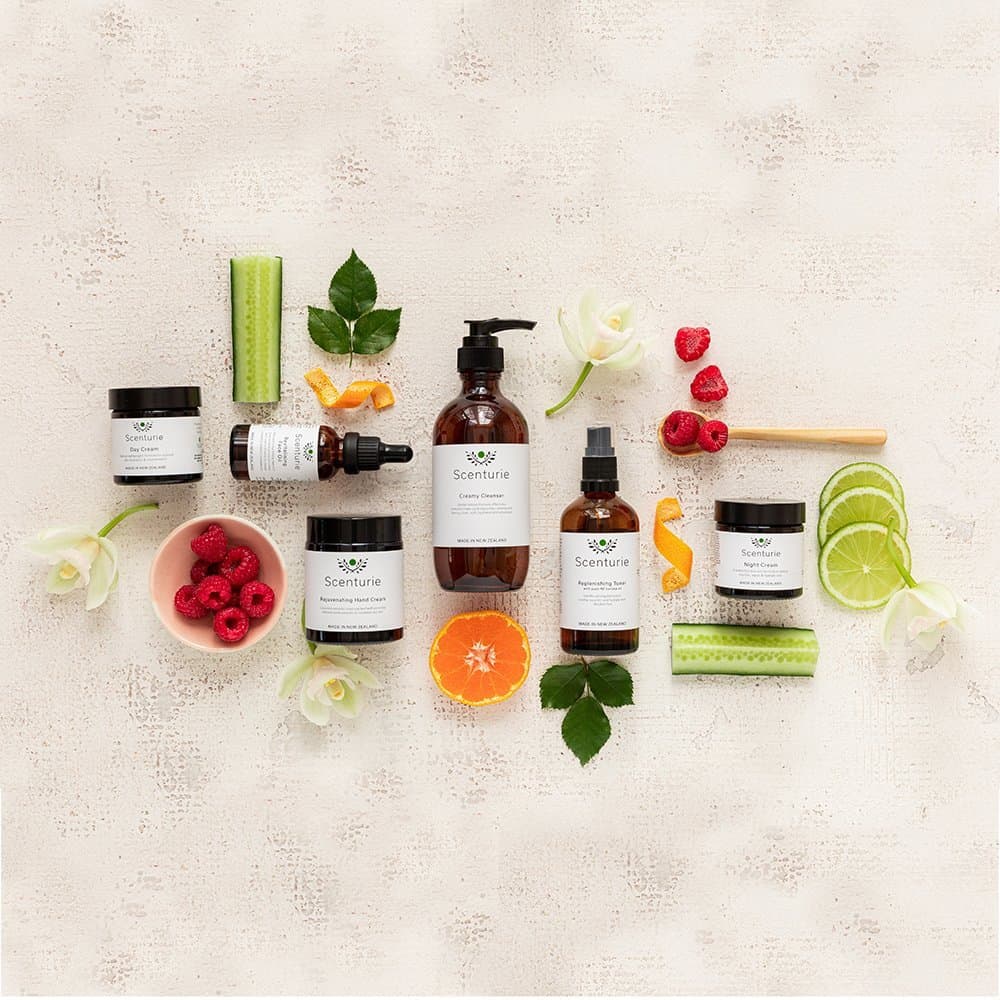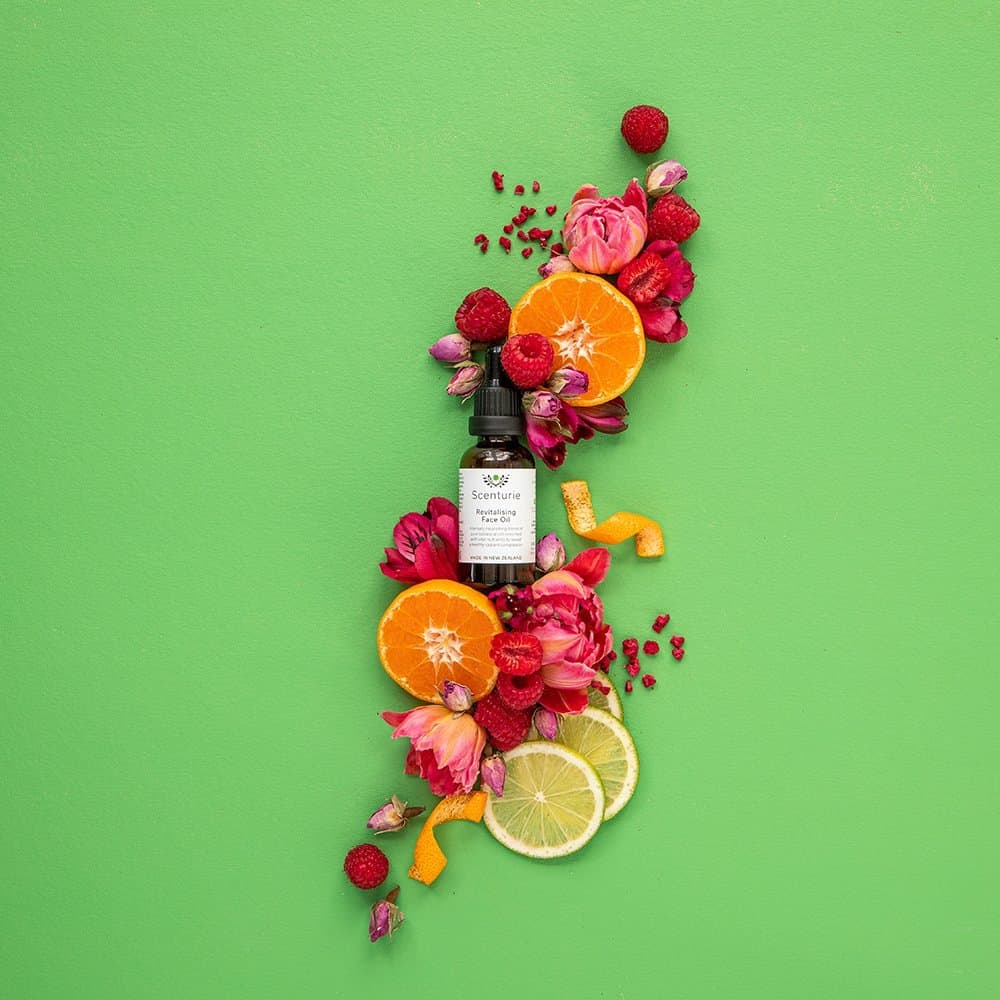 Our carefully selected natural raw ingredients are plant-based and of the highest quality available. They are chosen for their superior ability to hydrate, nourish, repair, and protect skin. Considerable thought is placed on using ingredients that are non-irritating, non-toxic, eco-friendly, sustainable, locally sourced, and vegan. We do not use synthetic chemicals or synthetic fragrances in any of our products.
Scenturie founder Tania Cibulskis is a registered health professional with a 20+ year career working in New Zealand and England. Her qualifications include a Bachelor of Science degree (BSc), a Bachelor of Health Science degree (BHSc), and a Postgraduate diploma in Health Science (PgDipHSc).
With increasing sensitivity to synthetic chemicals in skin care products, frustration with the ongoing use of plastic by many skin care companies worldwide, and a passion to conserve and protect our natural environment, Tania developed an effective range of natural skin care products that addresses all these issues, and Scenturie was born.
All our processes have been carefully considered to bring you high quality, nutrient-rich products that are effective and live up to their promise.
You can be reassured that when you buy our products, not only will your skin look and feel incredible, but you will be helping to reduce plastic waste, support sustainability, and preserve our environment for future generations to cherish.
Scenturie Rewards Programme
Sign up to become a Scenturie member and earn 'Eco-points' every time you make a purchase from the Scenturie website. Eco-points may be redeemed for discounts off future purchases.