Our carefully selected sustainable ingredients are plant-based and ethically sourced. They are thoroughly researched and selected for their superior ability to hydrate, nourish, repair, and protect the skin. We do not use synthetic chemicals or synthetic fragrances in any of our products.
Activated charcoal is a special form of carbon with a huge surface area, and the ability to soak up and bind substances to its surface. It can potentially draw out dirt and oil from the skin's pores assisting with deep cleansing. Our pure, premium steam-activated charcoal powder is pH neutral and is made from coconut shells
Aloe vera leaf juice aloe barbadensis
Aloe vera is a species of succulent from the genus Aloe. It grows wild in tropical, semi-tropical, and arid climates around the world and is cultivated for agricultural and medicinal uses. Aloe vera is rich in antioxidants and vitamins and is well known for its healing, moisturising, and soothing properties.
Apricot kernel oil prunus armeniaca
Apricot kernel oil is well known for its excellent moisturising and soothing qualities and is easily absorbed into the skin. The oil is rich in vitamins A, C, and E as well as the essential linoleic and oleic fatty acids which protect the skin from free radical damage due to their antioxidant and anti-inflammatory properties.
Argan oil argania spinosa
Argan oil is extracted from the fruit of the Argan tree, found exclusively in Morocco, and is well-known for its excellent moisturising, restorative, and anti-ageing benefits. Rich in antioxidants, vitamin E, and omega 6, it has been used for centuries by the women of Morocco as part of their daily skin and hair care routines. Argan oil has demonstrated anti-ageing effects on the skin through measurable improvements in skin elasticity when applied daily.
Avocado oil persea gratissima
Avocado oil is widely renowned for its skin regenerating and rejuvenating qualities with studies revealing that this oil can significantly increase the levels of collagen found under the skin helping fight the signs of aging. Avocado oil is extremely rich in vitamins A, D, and E, monounsaturated fatty acids, lecithin, potassium, and sterolins, which are reputed to reduce the presence of age spots, heal sun damage and scarring, as well as moisturising and softening the skin.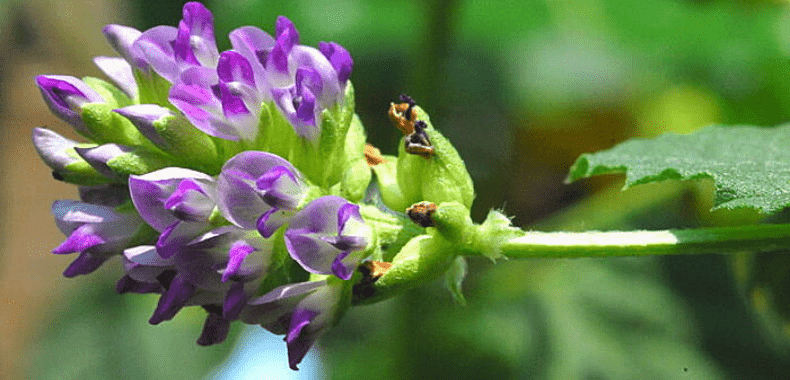 Bakuchiol is extracted from the seeds and leaves of the Psoralea corylifolia (Babchi) plant found in eastern Asia. Bakuchiol has shown promising results in recent studies, with many calling it the "new natural alternative to retinol". Bakuchiol is a potent antioxidant, and it has been shown to visibly reduce fine lines and wrinkles, as well as skin discolourations, from environmental exposure. As well as being a potent antioxidant, bakuchiol boasts anti-bacterial and anti-inflammatory properties, which make it a very good option for banishing acne-causing bacteria and reducing swelling in acne-prone and sensitive skin. Offering similar benefits to retinol, but without the negative side effects, bakuchiol is a very popular ingredient in anti-ageing skincare.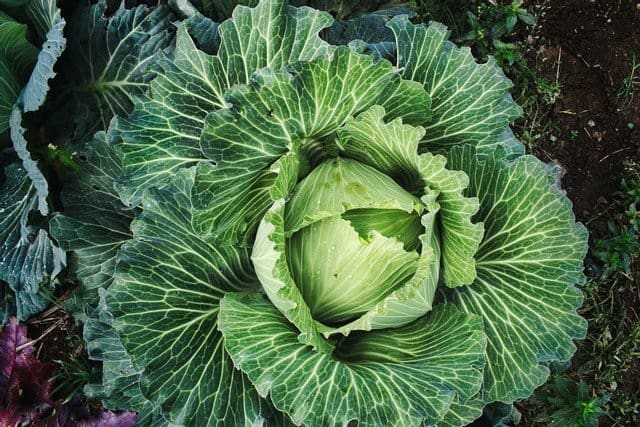 Brassica alcohols are fatty alcohols naturally derived from waxes found in plants from the Cabbage (Brassica) family.⁠ Fatty alcohols are a necessary ingredient in skincare products helping to improve the stability and texture of a formulation. Examples of common fatty alcohols found in nearly all skincare products are cetyl alcohol, cetearyl alcohol, and cetostearyl alcohol. These are all derived from palm oil. Brassica alcohols are a natural, palm-free alternative which Scenturie uses in all its skincare products.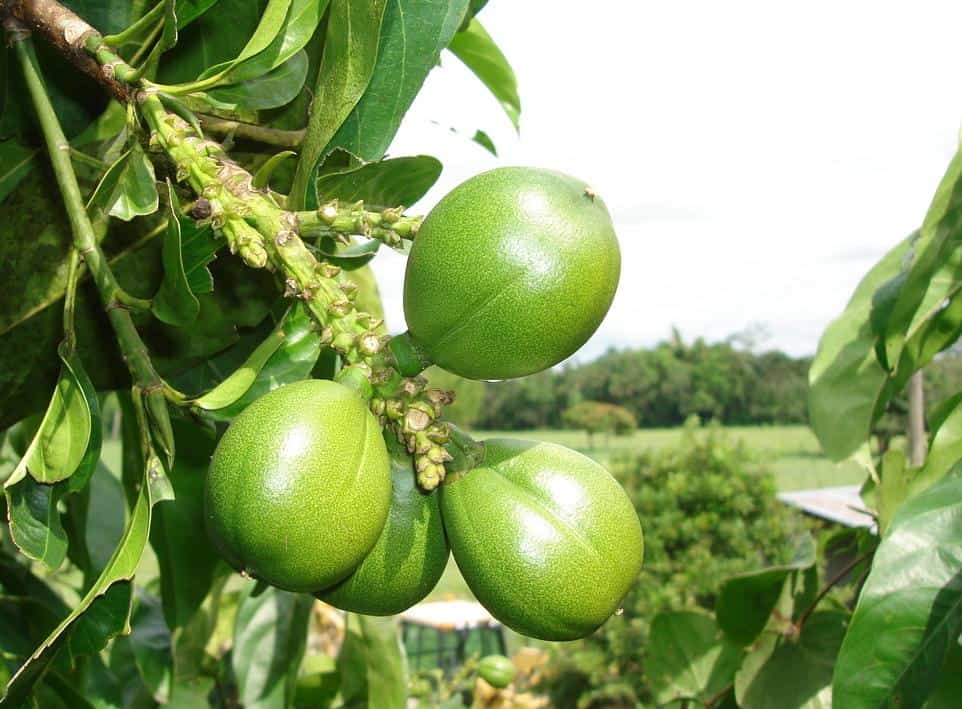 Cacay seed oil caryodendron orinocense
Cacay oil has recently been touted as the new 'miracle' oil in skin care. It absorbs easily into the skin and is rich in vitamins A, E, and retinol. It is believed to contain three times more retinol than other popular anti-aging oils including rosehip, and 50 percent more vitamin E and linoeic acid than argan oil. Linoleic oil is an omega-6 fatty acid that makes up the protective outer membrane of healthy skin cells. The human body can't make this fatty acid on its own, so we have to obtain it from food or absorb it topically. Vitamin E is required by the skin for nourishment and healing, and its anti-oxidant effect protects against free radicals.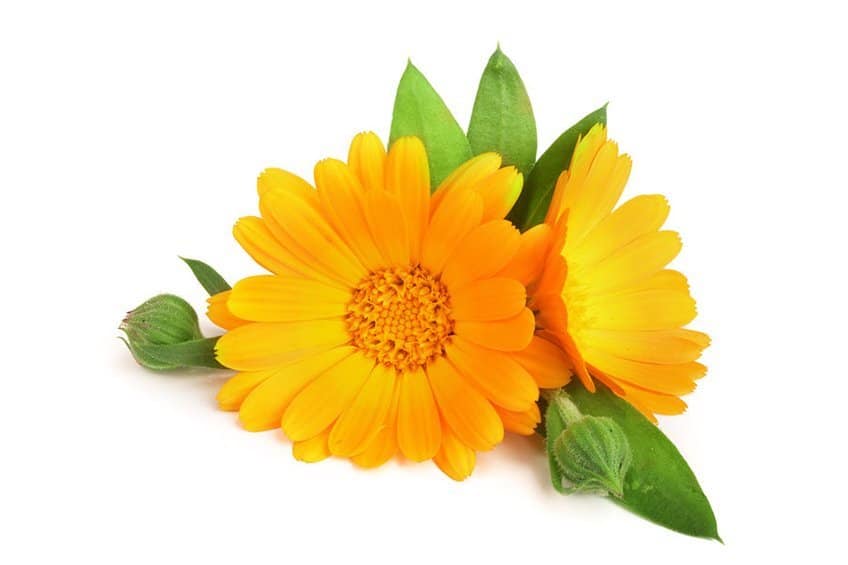 Calendula flowers calendula officinal
Calendula, also known as the 'pot marigold', is native to the Mediterranean region. It is widely used as a medicinal plant for its antibacterial, antifungal, and anti-inflammatory properties and it is well known for its antioxidant, skin soothing, and healing properties.
Castor oil ricinus communis
Castor oil has been used for thousands of years for its pain-reducing, anti-inflammatory, and antimicrobial properties making it a powerful natural treatment for a variety of health issues. Castor oil contains Vitamin E, various essential proteins, and high levels of omega 6 & 9 that are the key components responsible for healthy skin and hair.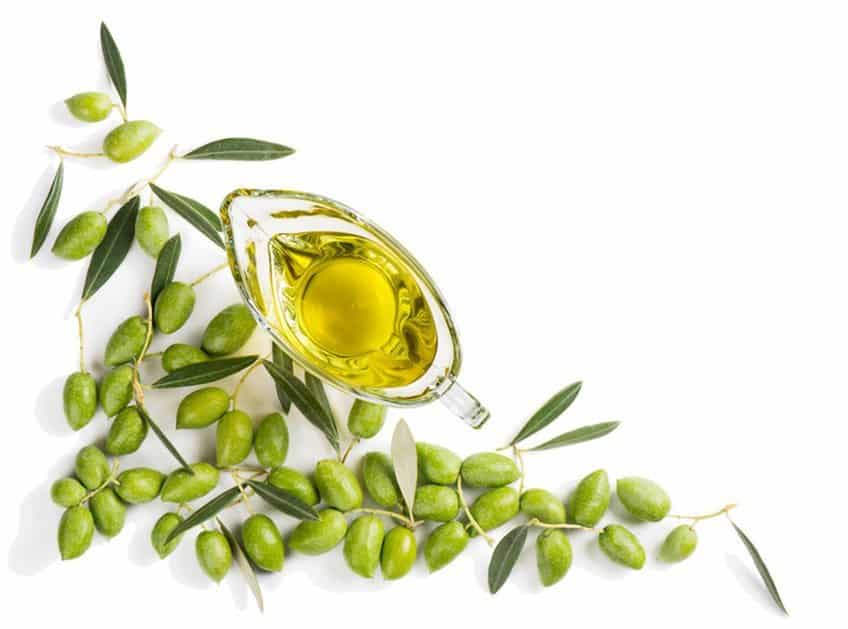 Cetearyl olivate & sorbitan olivate

A safe, hypoallergenic emulsifier developed from natural olive derivatives.
Chia seed oil salvia hispanica

Chia seed oil is extracted from the seeds of the chia plant and is a powerhouse source of fatty acids, dietary fiber, proteins, vitamins, minerals, polyphenols, and antioxidants. Chia seed oil is hugely beneficial to skin health due to its high levels of nutrients including the fatty acids alpha-linolenic acid (omega-3), and linoleic acid (omega-6). These rich natural emollients give Chia Seed Oil its excellent moisturising properties. Significant improvements in skin hydration, skin barrier function, and reduction of itchiness have been demonstrated in a 2010 study where subjects applied a topical formulation containing 4% chia seed oil over an 8-week duration. Chia Seed Oil also has strong antioxidant properties helping to protect the skin from oxidative damage and damaging free radicals.
As well as imparting beautiful natural colour to our cold-processed soaps our 100% natural active clay minerals have been shown to have detoxifying, anti-aging, and antioxidant properties, as well as improving skin elasticity and oil sebum control.
Coconut oil (fractionated) capric/caprylic triglyceride
Capric caprylic triglyceride (CCT or MCT) can be derived from palm or coconut oil however only coconut derived product may be referred to as fractionated coconut oil. Caprylic acid is one of the three fatty acids found in coconut oil. It is a medium-chain fatty acid with potent antibacterial, antifungal, and anti-inflammatory properties. It has excellent emollient properties and rapidly penetrates the skin forming a barrier on the skin's surface and slowing the loss of water.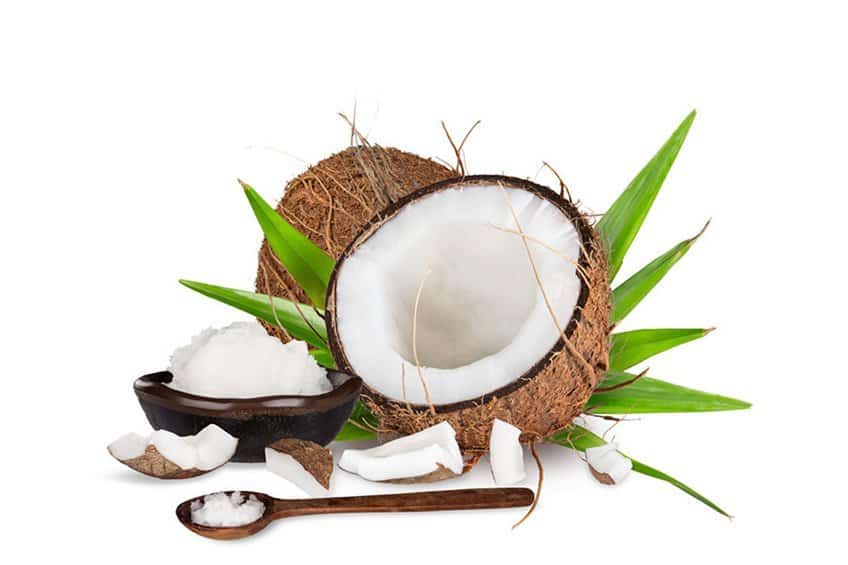 Coconut oil cocos nucifera
Coconut oil is rich in fatty acids, and vitamins A and E, which help to hydrate, smooth, and nourish the skin. Coconut oil is naturally anti-bacterial, anti-fungal, and highly moisturizing, and it is popular in beauty products for its renowned healing properties.
Coffee seed oil coffea arabica
Coffee seed oil is obtained from roasted coffee beans and offers a host of benefits for the mind and body. First off, the delicious, invigorating scent of freshly ground coffee beans will awaken and stimulate your senses. Rich in antioxidants and flavonoids, coffee seed oil provides protection from the effects of free radicals, restores moisture to the skin, helps reduce the appearance of puffy eyes, and also helps improve collagen production. Finely ground coffee seed powder makes a great exfoliant, helping to buff away dead skin cells.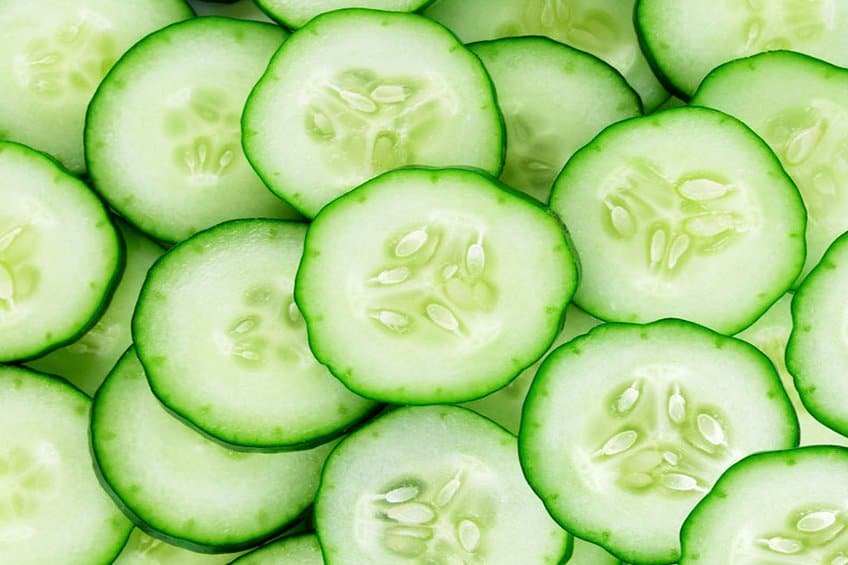 Cucumber seed oil cucumis sativus
Cucumber seed oil contains high levels of oleic acid and omega 3 linoleic acid, and is rich in antioxidants, and phytosterols which help to stimulate skin cell regeneration, strengthen the skin lipid barrier, and restore natural moisture balance. This balance is essential is smoothing the skin, and improving skin elasticity.
Dehydroacetic acid and benzyl alcohol

Globally approved for the gentle preservation of all personal care products. Permitted by NATRUE as a nature identical preservative in ecological and organic certified cosmetics, ECOCERT & COSMOS compliant, Soil Association approved.
Essential oils are natural compounds extracted from plants that capture the plant's scent or "essence." Unique aromatic compounds give each essential oil its characteristic essence. Essential oils are obtained through distillation (via steam and/or water) or mechanical methods, such as cold pressing. The essential oils used in our products are of exceptional quality and are guaranteed to be 100% pure and authentic.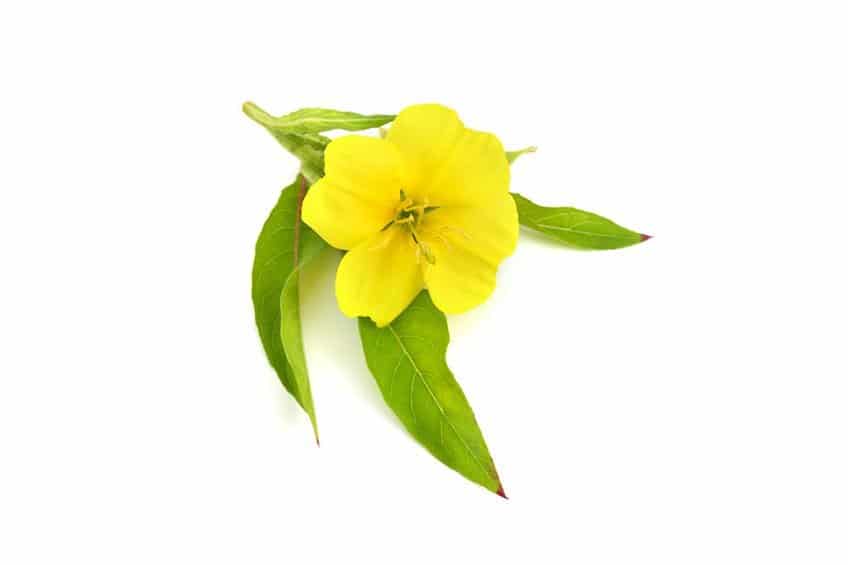 Evening primrose oil oenothera biennis
Evening primrose oil is a rich source of gamma-linolenic acid (GLA), an omega-6 fatty acid found in plant oils, and is reputed to be an excellent oil for dry, irritated, and mature skin.
Figs are very high in antioxidants, vitamins A, B, C, E and K, Potassium, Calcium Magnesium, Selenium and Zinc. Research has shown figs to have collagen-stabilising, skin-hydrating and skin-toning effects.
Glycerine is a humectant which draws moisture to the skin giving it outstanding hydrating and moisturizing properties. The glycerine used in our products is palm-free and plant-based manufactured from rapeseed oil.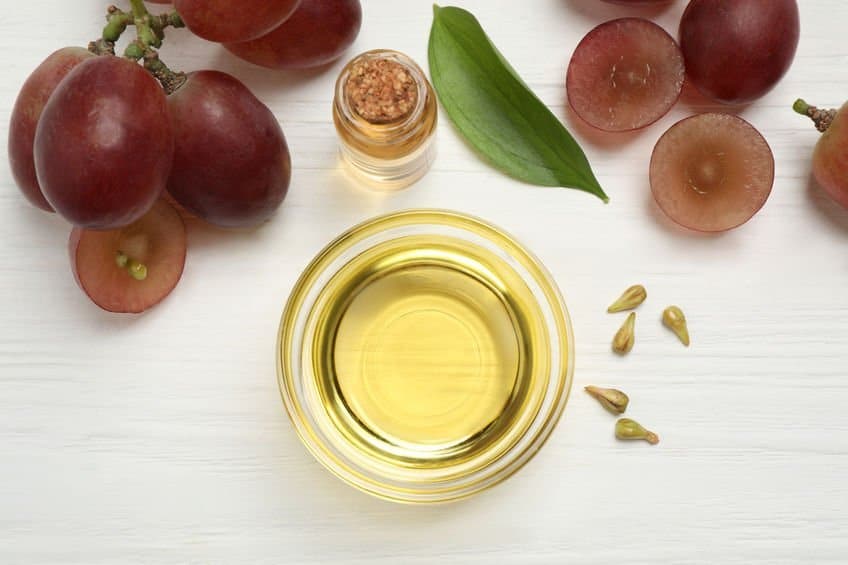 Grapeseed oil vitis vinifera
Grape seed oil is known for its anti-microbial and anti-inflammatory properties, and contains high amounts of omega fatty acids (especially omega-6) and anti-oxidant rich vitamin E which are crucial to healthy skin function and appearance.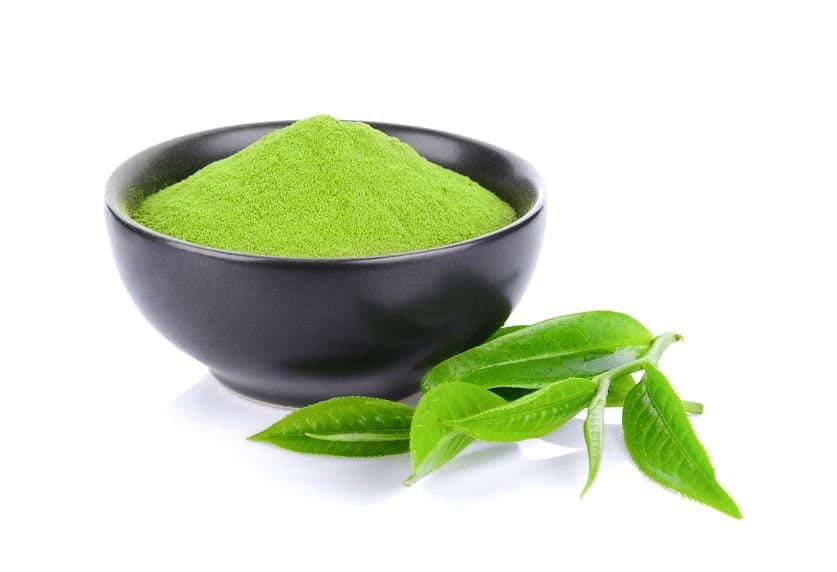 Green tea extract camelia sinensis
Research has established that the topical application of green tea extract is extremely beneficial for the skin. The high level of polyphenols in green tea provide potent antioxidant and skin-soothing properties, and show significant promise for improving the appearance of sun-damaged skin. ⁠Epigallocatechin gallate (EGCG), a unique plant compound and one of the active constituents of green tea, is thought to be responsible for its many health and appearance benefits, both orally and topically. Research suggests that catechins, like EGCG, may play a role in protecting our cells from damage and preventing disease.⁠ Studies have also shown topical application of green tea to be beneficial for a broad range of applications including aging, oily skin, acne and as a mild exfoliator.
Harakeke leaf extract (NZ) phormium tenax
The large grass-like leaves of Harakeke (flax), were used extensively by Maori for clothing, thatching and matting. Harakeke was also used topically in traditional Māori herbal medicine for skin irritations and dry skin conditions, as an antiseptic for cuts, burns, and boils, and internally for diarrhoea. Harakeke is renowned for the clear polysaccharide gel excreted on the surface of leaves at the base of plant. Harakeke Gel is hydrating, moisturising and healing and the mild astringency of this gel helps with skin breakouts. It naturally soothes, hydrates and cools the skin, reducing puffiness and redness.
Our Harakeke extract is made from premium Harakeke leaves, harvested in Kawhia Waikato by Mana Wahine who carry a lineage of Mātauranga Māori on how to approach and harvest botanicals in a sustainable and respectful process. It is a hero ingredient in our Rejuvenating Natural Hand Cream.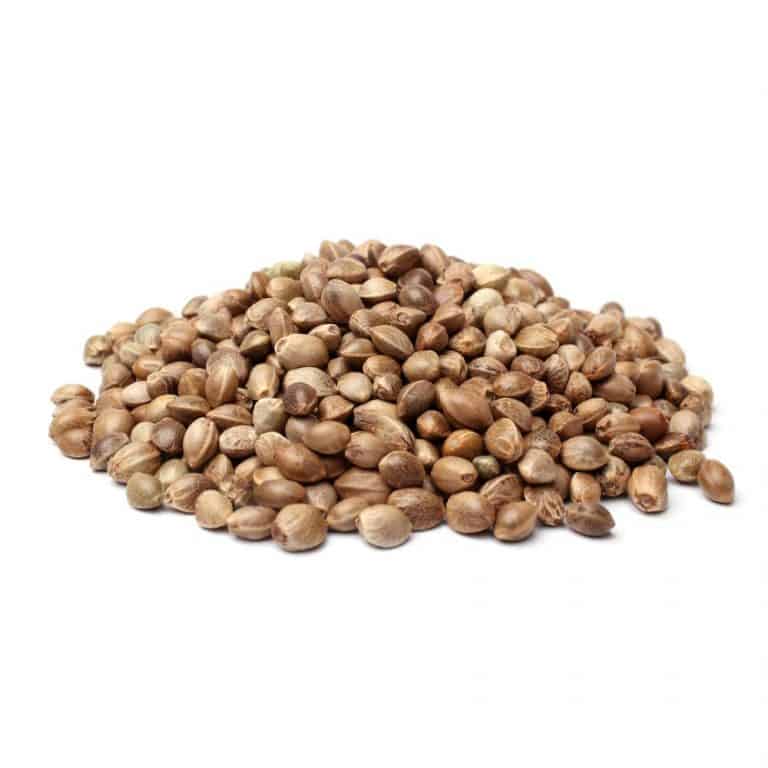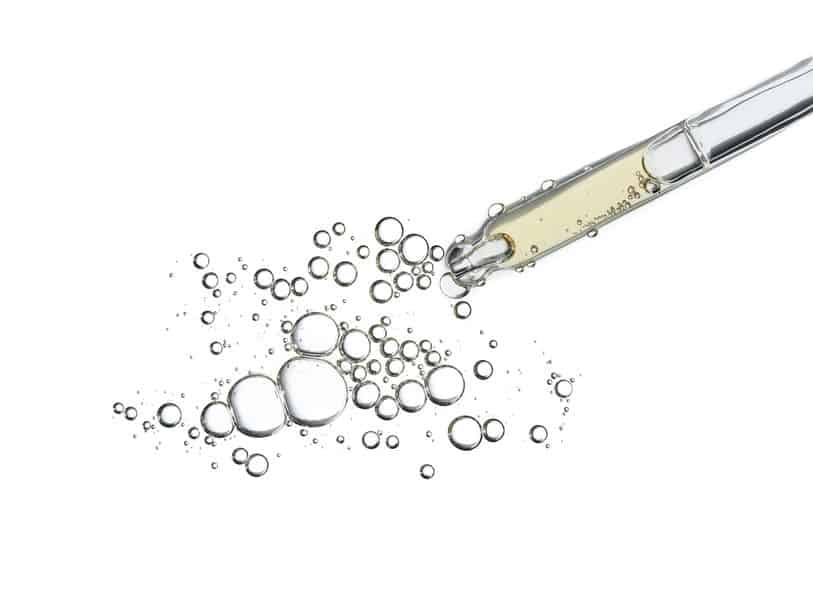 Hemp seed oil (NZ) cannabis sativa
Hemp seed oil is extracted from the seeds of the Cannabis sativa plant. It is high in omega acids 3, 6, and 9, all of which help repair the skin barrier and form a seal over the skin to retain moisture. Hemp seed oil works as a humectant drawing moisture to the skin and providing deep hydration. Its anti-inflammatory and soothing properties make it beneficial in treating inflammatory skin conditions such as eczema, psoriasis, acne scarring, and dry skin.
Hyaluronic acid (plant derived) hyaluronic acid
Hyaluronic acid is naturally present in human tissues but it decreases as we age. Its ability to attract and hold 1000 times its weight in water allows it to greatly improve skin hydration, stimulate collagen synthesis, and regenerate skin cells, leading to the reduced appearance of fine lines and wrinkles.
Jojoba oil simmondsia chinensis
Jojoba oil is non-comedogenic, hypoallergenic, and is similar in composition to human sebum making it well-tolerated by most skin types. It is very nourishing and protective and penetrates the skin easily helping to reduce water loss through the skin by forming a protective film. It has proven anti-inflammatory effects.
Kānuka oil kunzea ericoides
Kānuka oil is steam distilled from the leaves and small stems of wild growing Kunzea ericoides (Kānuka) plants native to New Zealand. Kānuka oil was traditionally used by the Maori people of New Zealand for medicinal purposes. It has powerful antioxidant, antimicrobial, and anti-inflammatory benefits.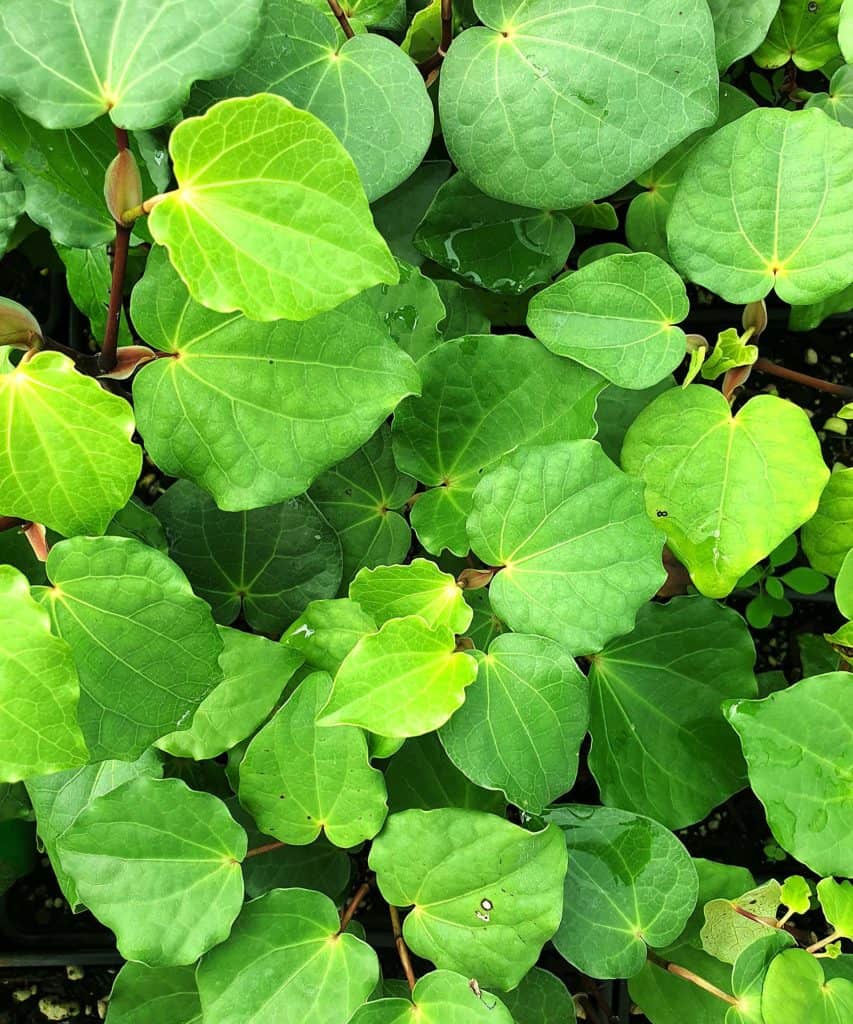 Kawakawa leaf extract macropiper excelsum
In traditional Māori medicine (rongoā) Kawakawa is used to treat a wide variety of ailments including irritated skin, minor cuts, and infections. It is considered to be one of the most potent medicinal herbs. Two key active components contained within Kawakawa leaves include Myristicin and Elemicin, which have been shown to exhibit anti-inflammatory properties. The soothing, anti-inflammatory properties of Kawakawa leaf extract make it a valuable ingredient in skincare products helping to settle shaving rash, and inflammatory skin conditions such as eczema and psoriasis.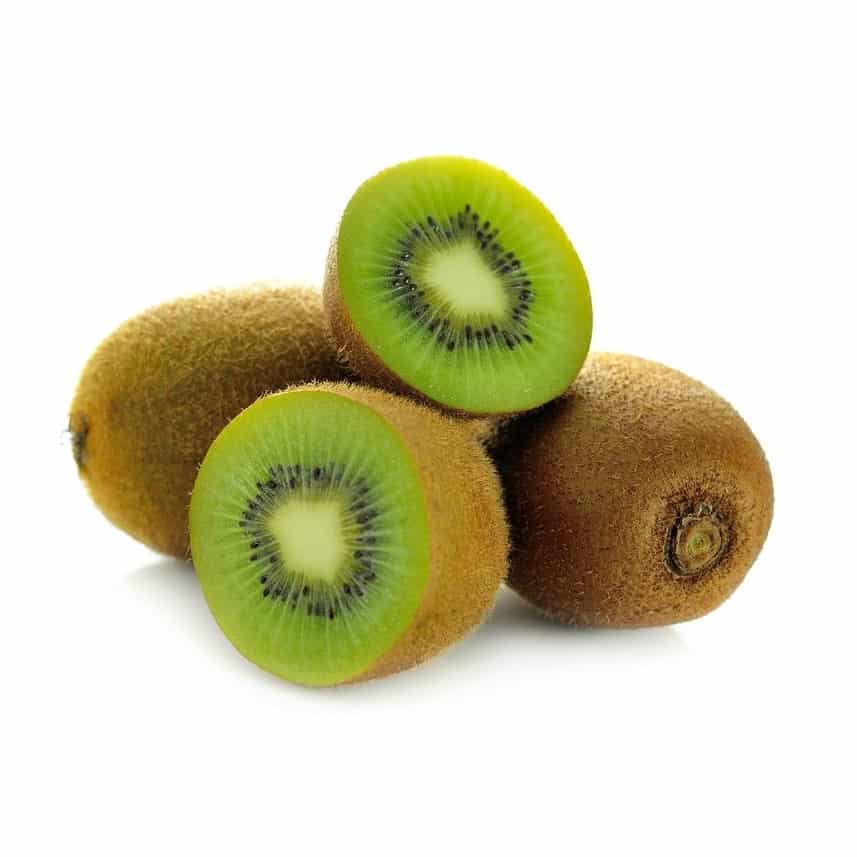 Kiwifruit seed oil actinidia chinensis
Kiwifruit seeds are a rich source of essential fatty acids with high concentrations of alpha- linoleic acid (ALA / Omega 3), which assists in providing ultra-moisturising and nourishing properties to treat dry, ageing, and damaged skin. Kiwifruit seed oil is high in Vitamins C and E which may help boost the formation of collagen to improve skin elasticity and reduce fine lines and wrinkles.
Macadamia oil macadamia integrifolia
Macadamia oil is one of the highest sources of palmitoleic acid which is a fatty acid with excellent healing and skin restoring properties. It is particularly suited for aged or damaged skin. Its high levels of oleic acid also give it great moisturising properties, ideal for dry and sensitive skin.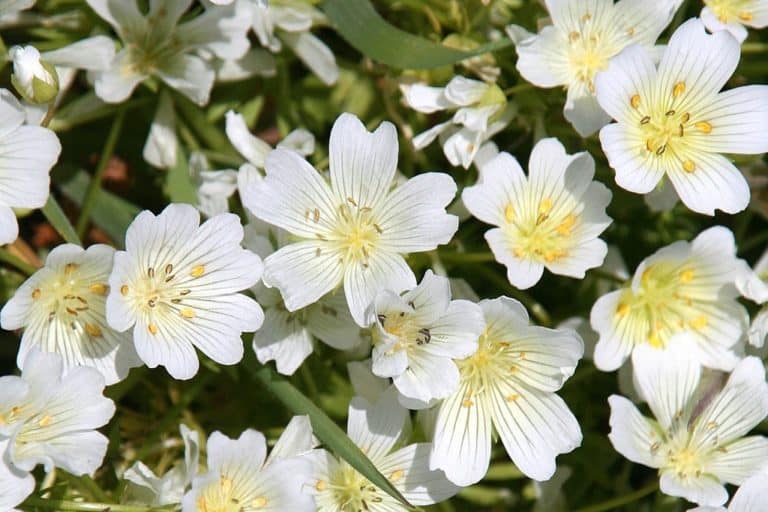 Meadowfoam oil limanthes alba
Meadowfoam oil is pressed from the seeds of Meadowfoam plant which received its name because of its resemblance while in bloom to the white foam blowing on the ocean. Meadowfoam oil has amazing moisturising and skin rejuvenating capabilities. It contains over 98% long-chain fatty acids, and also has higher quality triglyceride levels when compared to other vegetable oils. In addition, it has three long-chain fatty acids that were previously unknown before its discovery. It is a highly valuable addition to skincare products due to its rich nutritional composition.
Neroli hydrosol citrus aurantium amara
Neroli hydrosol, also known as 'orange flower water', is an end- product of the distillation of neroli essential oil. Neroli is made from the blossoms of bitter orange and along with rose and jasmine is one of the most highly valued essential oils available, Neroli is well known for its calming and relaxing effects on the mind and body.
Olive oil olea europaea
As well as having antibacterial properties, olive oil is extremely rich in antioxidants and is full of fat-soluble vitamins. Most of our soap range contains large quantities of olive oil for its deeply nourishing and moisturising qualities, but also because it is extremely mild and non-irritating to the skin.
Pohutakawa bark extract metrosideros excelsas
The Pohutakawa tree (also known as 'The New Zealand Christmas Tree') is a coastal evergreen tree native to New Zealand. Pohutakawa bark was traditionally used by the Maori people of New Zealand for medicinal purposes. The bark extract contains ellagic acid which has powerful antioxidant, antimicrobial, and anti-inflammatory benefits.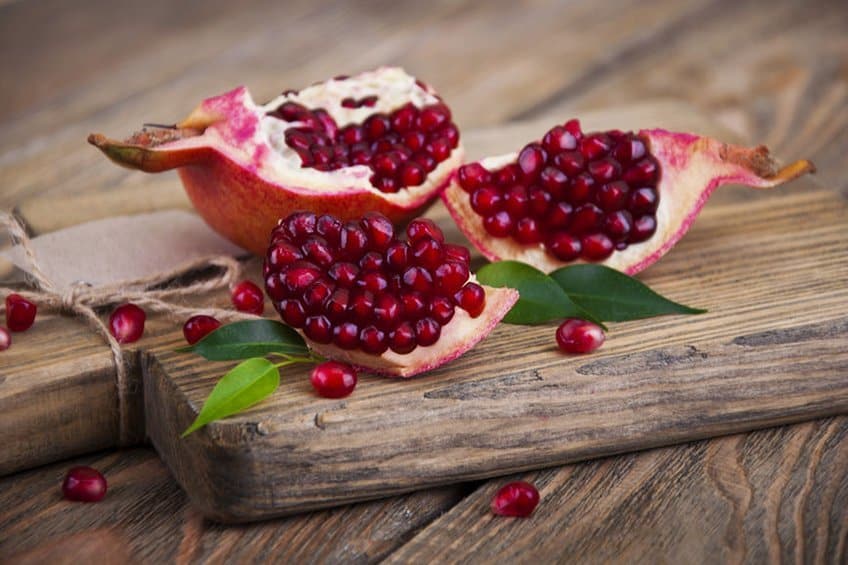 Pomegranate seed oil punica granatum
Pomegranate seed oil is well known for its high concentration of polyphenols (micronutrients) and for its antioxidant and anti-inflammatory properties. Powerful antioxidants such as punic acid (omega 5), Vitamin K, C, B6, folate and potassium promote the production of collagen and elastin, and assist in the skins regenerative processes. Pomegranate seed oil has been used to heal blemishes and scars, reverse skin damage, and calm eczema and psoriasis.
Raspberries are rich in ellagic acid, vitamin C, beta-carotene, and anthocyanins all of which are potent antioxidants that help to protect the skin and slow the visible signs of aging.
Research has shown topical application of red raspberry extract helps skin defend itself in the presence of UVB light as well as inhibiting enzymes in skin that can lead to signs of discolorations and loss of firmness. The daily application of a broad-spectrum sunscreen to protect skin from exposure to UV light is always recommended.
Raspberry seed oil rubus idaeus
Raspberry seed oil is rich in essential fatty acids including Omega 3 and 6. It is deeply nourishing to the skin and works well in protective and restoring formulations for dry, damaged and irritated skin.
Rice bran oil oryza sativa
Rice Bran Oil is extracted from the germ and inner husk of brown rice. It is rich in fatty acids and natural vitamin E.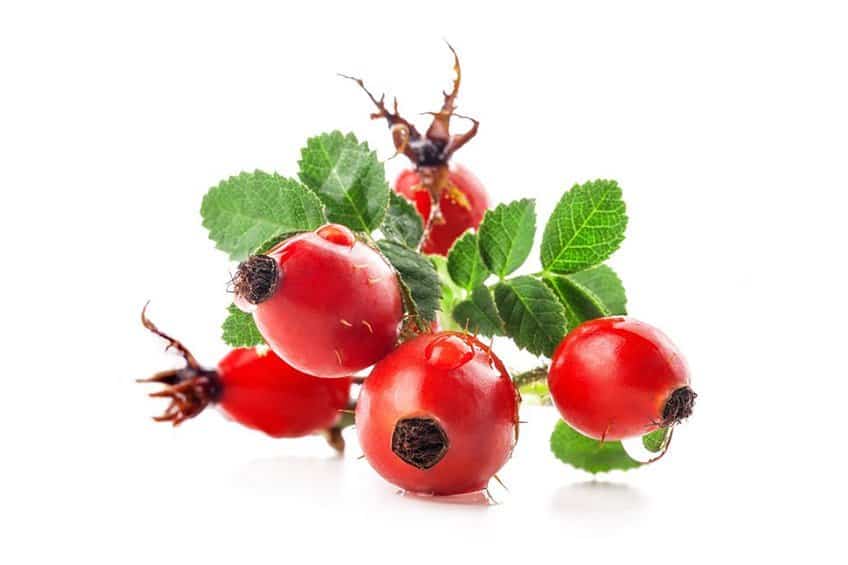 Rosehip oil's main claim to fame is its high levels of beta-carotene. Beta-carotene is a key nutrient for maintaining healthy skin, assisting skin cell renewal, and helping to repair and protect the skin from sun damage. Rosehip oil is also a rich source of vitamin A (retinol) and vitamin C. Rosehip oil has a deeply nourishing and regenerating effect on ageing, inflamed, sun-damaged, and dehydrated skin.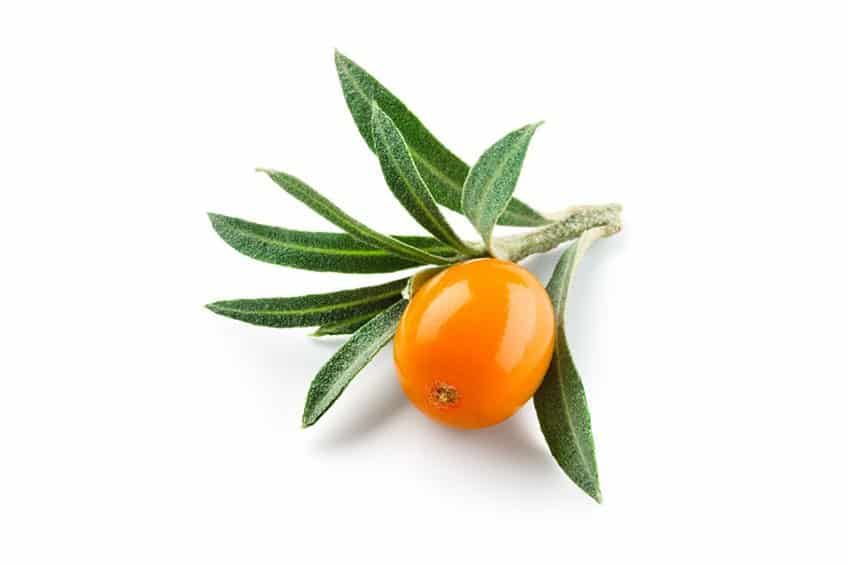 Sea buckthorn fruit oil hippophae rhamnoides
Sea buckthorn fruit oil is extracted from the berries of the Sea Buckthorn plant, a small shrub that grows at high altitudes in the northwest Himalayan region. The oil is a dark orange/ red colour due to its extremely high concentration of carotenoids, a nutrient that has been proven in studies to improve skin elasticity with daily topical application. Sea buckthorn fruit oil is also a rich source of vitamins A, B1, B2, C, E, K & P, and is one of the only plant foods known to provide all four omega fatty acids 3, 6, 7, & 9. This unique composition of carotenoids, vitamins, fatty acids, and complex lipids deeply nourish, tone, and firm the deep layers of the skin, and stimulate regenerative processes in the epidermis.
Shea butter butyrospermum parkii
Shea butter is extracted from the seeds of the shea (Karite) tree (Butyrospermum parkii) native to West Africa. Shea butter has been used as part of skin care for centuries and contains essential fatty acids and the nutrients necessary for collagen production. It has high concentrations of vitamins A, E, and F which promote strong antioxidant activity and help prevent premature aging. Shea also contains linoleic, palmitic, stearic, and oleic fatty acids which are important nutrients that help to balance natural skin oils, promote circulation, and stimulate skin cell regeneration.
Shea butter is extremely moisturising and has a low comedogenic rating meaning that it absorbs easily into skin layers and will not clog pores. It is therefore suitable for most skin types including sensitive skin. Shea has anti-inflammatory properties which can help to minimise skin irritation caused by environmental factors and certain inflammatory skin conditions such as eczema.
Sodium lactate sodium lactate
Sodium lactate is a liquid salt that is naturally derived from the fermentation of natural sugars. It is used in our cold process soaps to help produce a harder bar that lasts longer in the shower.
Spirulina is a natural blue-green algae superfood that provides a rich source of beneficial nutrients. It also imparts a lovely natural green colour to our Mitre Peak soap.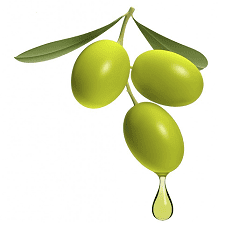 Squalane is found naturally in the human skin and blood, but can also be found in olives, rice bran, and wheat germ. With a molecular structure close to the skin's own, squalane oil penetrates deep into the pores where it targets skin care concerns at a cellular level. It is a highly effective emollient locking moisture into the skin and providing superior hydration. Its natural antioxidant properties fight off skin-damaging free radicals that contribute to the signs of aging. Anti-inflammatory benefits help with skin conditions such as acne and eczema.
Sunflower oil helianthus annuus
Sunflower oil is extracted from the seeds of the sunflower and is a light, well-absorbed oil with high quantities of skin loving linoleic and oleic fatty acids, and rich in vitamins A and E. It has excellent emollient and antioxidant properties to help with skin nourishment and protection.


Sweet almond oil prunus amygdalus dulcis
Sweet almond oil has many excellent qualities for skin care. It is rich in linoleic and oleic essential fatty acids, glucosides, minerals, and vitamins – all of which are essential for skin nourishment. A renowned emollient, almond oil also helps to balance moisture loss.
A naturally occurring mineral that is mined from the earth, processed, and refined. We use it as a natural white colourant in some of our cold-processed soaps.
Vitamin E oil tocopherols

Vitamin E is a fat-soluble vitamin found in many different plant oils and throughout the body where it acts as an antioxidant to prevent the oxidation of lipids. We include Vitamin E oil in our skin care products for the antioxidant benefits and to naturally prolong the life of our products.
We use pure New Zealand distilled water in our products.
Naturally derived from the fermentation of glucose or corn syrup, xanthan gum conditions the skin and is commonly used as an emulsion stabiliser or thickener.