The term vegan is one you're probably well familiar with. From the growing momentum of the vegan food movement to more animal-free fashion goods like vegan leather, it seems many industries are embracing a way of life that doesn't involve the exploitation of our friends with fur, feathers, or fins.
With all that in mind, one final frontier, and an aspect we're extra passionate about advocating for, is vegan beauty. When it comes to choosing cosmetics such as your skincare, opting to use vegan skincare products is an easy switch to make and highly beneficial to boot. Additionally, if you've been contemplating cleaning up your beauty routine, vegan skincare is a great place to begin.
Ready to get started? Here's what you need to know:
What defines vegan skincare and beauty?
First things first, for a beauty product to be considered fully vegan, the formula must contain no animal byproducts or ingredients derived from animals, and must also be free of any farming pesticides that could be harmful to animals. It's additionally important to note here that products labeled with other marketing buzzwords–such as clean, sustainable, organic, natural, eco-friendly or even cruelty-free–can still feature these types of ingredients and may not in fact be 100% vegan.
So why is this so important? Read on for some of the big benefits of vegan skincare.
Four Reasons Why Vegan Beauty is Best
Reason #1: Vegan beauty is better for your skin
As it turns out, plant-based ingredients aren't just a healthy option when they appear in foods. They're also quite nutritious for your skin. Dense in vitamins, minerals, antioxidants, and other nutrients skin loves, plants are a primary source of vegan ingredients. Vegan skincare is typically formulated using plant-derived extracts and nourishing botanical oils, which are some of the best for supporting optimal skin health and a glowing complexion.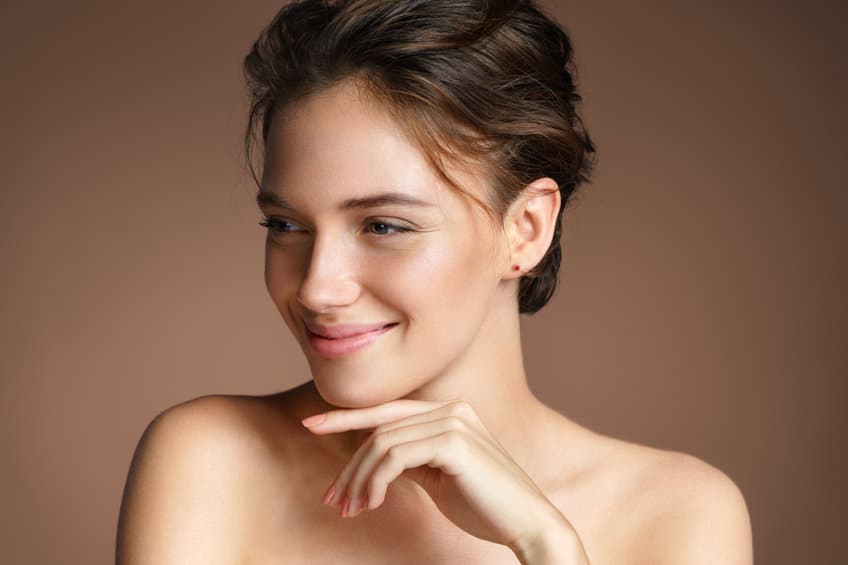 Reason #2: Vegan beauty is better for your body
If you're at all familiar with the clean beauty movement, you likely already know that anything you put on your skin is absorbed topically and has the ability to affect your overall health and wellness. In addition to causing irritation and a host of skin issues, certain additives and synthetic chemicals in traditional skincare have been found to be toxic for your body. If you are concerned with what goes into your products, vegan skincare can be a great option because formulas tend to be simpler, more intentional, and free of these types of harmful ingredients.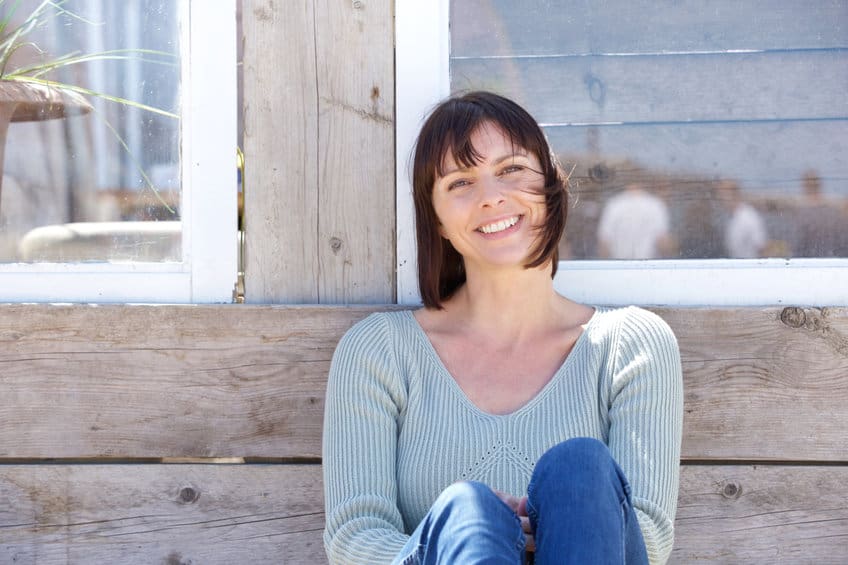 Reason #3: Vegan beauty is better for our planet
As if protecting your skin and body weren't reasons enough, vegan beauty also has some serious benefits for Mother Nature. Because the animal agriculture industry contributes heavily to environmental devastation–including deforestation, greenhouse gas emissions, water pollution, and more–continuing to buy products with animal ingredients unfortunately supports these harmful industries. By being a more conscientious consumer and choosing to shop vegan, you'll not only reduce your environmental impact, but help send a message to brands that protecting the planet is a value that is important to you.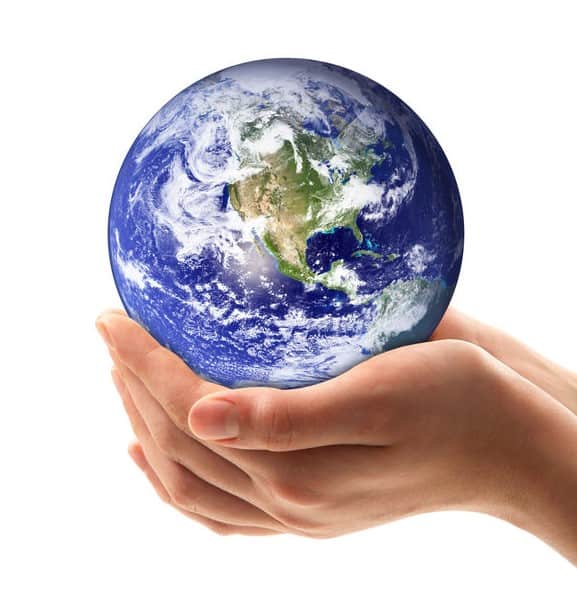 Reason #4: Vegan beauty is better for all living creatures
Last but certainly not least, choosing vegan cosmetics and skincare is the only way to truly ensure that products are completely cruelty free and prevent harm to animals. Sadly, what many people don't realize is that even some of the most natural skincare ingredients such as milk or honey can still be animal-tested, animal-derived, or obtained via extraction processes that are cruel to animals. A few other examples you might not be aware of include:
● Beeswax: A common ingredient in many lip balms, lipsticks and other makeup, requires that bees be de-winged, held captive, or denied access to their own food supply of honey.
● Squalane: Although it can be made from botanical sources, some squalene or squalane oil actually comes from shark liver oil, and is a threat to some endangered ocean species.
● Lanolin: Technically a wool grease from mutton and used in many facial care products, lanolin is a byproduct of the wool industry, which is known for its intensely cruel practices including painful shearing, docking, and castration of sheep.
● Keratin: A familiar ingredient in many hair products, keratin often comes from an animal source such as ground up horns or hooves off the slaughterhouse floor.
● Glycerine and Tallow: For thickening products like soap and moisturisers, ingredients like glycerine and tallow are both typically made from the animal fat of pigs, cows, and sheep.
● Carmine: If you've heard before that the colouring of your favorite lipstick may have come from crushed beetle shells, this could unfortunately be true. Carmine is a common source of pigment that requires as many as 70,000 dried up, dead bugs to produce.
● Hyaluronic Acid: Similar to squalane, hyaluronic acid can be plant-derived but can also be cruelly obtained, coming from the head combs of slaughtered roosters.
Sadly, these are just a few examples and we encourage you to do your research to learn about even more animal ingredients commonly found in beauty products. For a more in-depth list, check out this article by the Animal Liberation Organization:
https://www.alv.org.au/fashion-and-beauty/animal-ingredients-and-testing-in-cosmetics/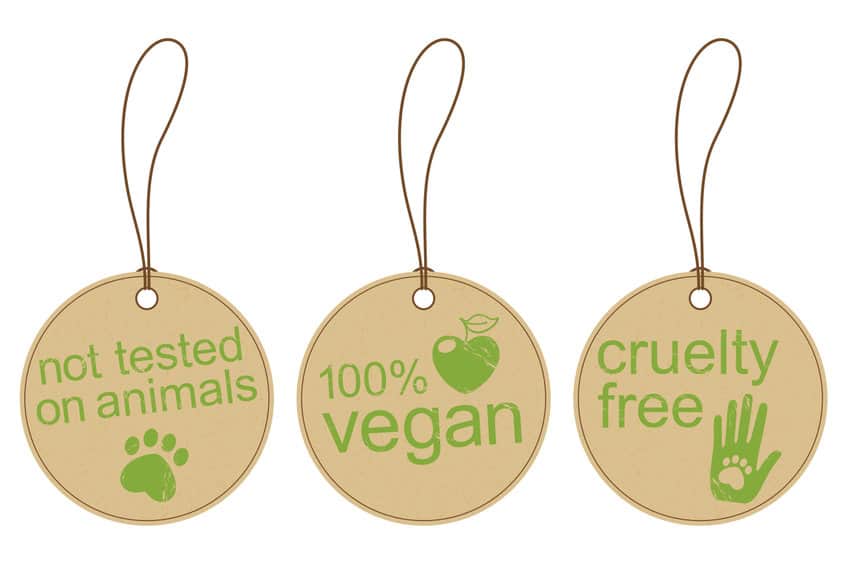 Other important things to know!
A bit of good news is that making the transition to a vegan skincare routine doesn't have to involve overhauling your entire label. Nor do you need to label yourself vegan, if that's not quite your style. Instead, we recommend doing a bit of research, seeking out a few good products, and starting there.
At Scenturie, we are committed to creating natural skincare products that are completely vegan and cruelty-free, using only the highest quality plant-based ingredients. We've made our processes (and our products!) clean and simple, so there's no guesswork needed for you to make healthy choices. Our products are small-batch and crafted with intention. All formulas are super skin friendly, inclusive for all complexions, and can be enjoyed regardless of what you choose to eat or wear.